Motorola Mototrbo DP3400/3401 Portable Two Way Radio
MOTOTRBO is a versatile digital system of portable and mobile radios, repeaters and accessories that delivers increased capacity and integrated voice and data communication. Now with the Capacity Plus single-site trunking solution, you can expand your communication capacity to enable up to 1200 radio users to share voice and data communication on the same system. In addition, the IP Site Connect solution gives you the ability to extend your communication reach further by connecting multiple locations, creating continuous wide area coverage or enhancing single site coverage.
Tri-colour LED indicator for clear, visible
feedback of calling, scanning and
monitoring.
Emergency button to alert supervisor
or dispatcher in an emergency situation.
New accessory connector meets
IP57 submersibility specifications and
incorporates RF, USB and enhanced
audio capability.
DP 3401 includes integrated GPS module.
Radio housing meets IP57 specifications;
submersible in 1 metre of water up to
30 minutes.
Powerful, front projecting speaker.
Three side programmable buttons for
easy access to favourite features. New
features such as one-touch calling and quick
text messaging are made even easier
through programmable button access.
Large, textured push-to-talk button. Provides
good tactile response and easy access, even
when wearing gloves.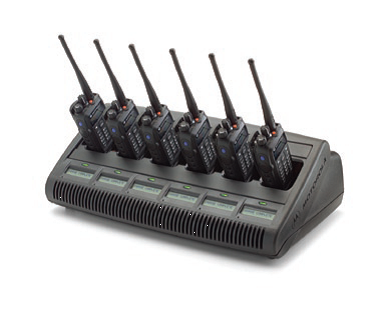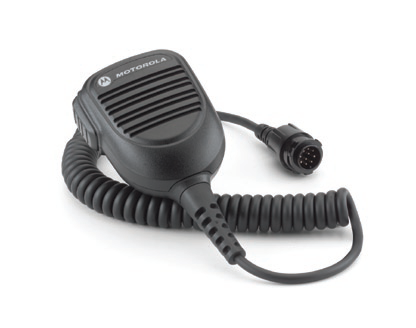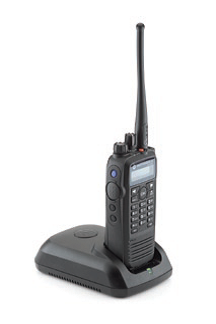 DP3400/3401 RAPID CHARGER; DP3400/3401 REMOTE SPEAKER MIC; DP3400/3401 CHARGER
Features:
32 channels
Global Positioning System (GPS) module built-in (DP3401 only)
Large, textured pust-to-talk button for ease of use
IP57 environmental sealing helps ensure continued operation in tough working conditions
3 programmable buttons to improve ease-of-use and increase operator efficiency
Tri-colour LED for clear visual feedback on radio operating status
Emergency button to help ensure rapid response to critical incidents
Quick, easy-to-use Group, Individual and All-call capability
Sophisticated Emergency Calls help ensure employee safety
PTT ID helps improve communications efficiency and system discipline
Remote Monitor features help ensure employee safety and enable fast assessment of remote user status
Elegant channel scanning schemes help ensure calls are received first time every time
New accessory connector with RF port and USB interface for advanced connectivity
Standard Package Comprises:
Radio
NiMH 1300mAh battery
impresTM Single-Unit Charger
Whip antenna
2.5" belt clip
Quick reference guide
Memory Channels: 32
SPECIFICATIONS
GENERAL SPECIFICATIONS
TRANSMITTER
Channel Capacity
32
Frequency
136-174 MHZ (VHF)
Frequency
136-174 MHZ (VHF)
403-470 MHz (UHF1)
403-470 MHz (UHF1)
450-512 MHz (UHF2)
450-512 MHz (UHF2)
Channel Spacing
12.5 kHz/20 kHz¹/25 kHz
Dimensions (HxWxL)
Frequency Stability
+/- 1.5 ppm (DP 3400)

with NiMH Battery 1300mAH
131.5 x 63.5 x 37.2 mm
(-30 ºC, +60 ºC, +25 ºC)
+/- 0.5 ppm (DP 3401)

with Lilon Std Battery 1500 mAH
131.5 x 63.5 x 35.2 mm
Power Output

with Lilon HiCap Battery 2200 mAH
131.5 x 63.5 x 39.2 mm

UHF1 and UHF2
1W and 4W

with Lilon FM Battery 1400 mAH
131.5 x 63.5 x 37.2 mm

VHF
1W and 5W
Weight
Modulation Limiting
+/- 2.5 kHz @ 12.5 kHz

with NiMH Battery

400g
+/- 4 kHz @ 20 kHz

with Lilon FM Battery
340g
+/- 5.0 kHz @25 kHz

with Lilon HiCap Battery

345g
FM Hum and Noise
-40dB @ 12.5 kHz

with Lilon Std Battery
330g
-45dB @ 20/25 kHz
Power Supply
7.2 V nominal
Conducted / Radiated Emission
-36dBm < 1 GHz
Average battery life at 5/5/90 duty cycle with battery saver
30dBm > 1 GHz
enabled in carrier squelch and transmitter in high power
Adjacent Channel Power
-60dB @ 12.5 kHz
IMPRES Lilon Std Battery
Analogue: 9 hrs / Digital: 13 hrs
-70 dB @20/25 kHz
IMPRES Lilon HiCap Battery
Analogue: 13.5 hrs / Digital: 19 hrs
Audio Response
+1. -3 dB
IMPRES FM Lilon Battery
Analogue: 8.5 hrs / Digital: 12 hrs
Audio Distortion
3%
NiMH Battery
Analogue: 8 hrs / Digital: 11 hrs
Digital Vocoder Type
AMBE +2
Digital Protocol
ETSI-TI 102 361-1, 2 & 3
RECEIVER
GPS
Frequency
136-174 MHZ (VHF)
Accuracy specs are for long-term tracking (95th percentile
403-470 MHz (UHF1)
values > 5 satellites visible at a nominal -130 dBm signal

450-512 MHz (UHF2)
strength)
Channel Spacing
12.5 kHz/20 kHz¹/25 kHz
TTFF (Time to first Fix) Cold start
<2 minutes
Frequency Stability
+/- 1.5 ppm (DP 3400)
TTFF (Time to first Fix) Hot start
<10 seconds
(-30 ºC, +60 ºC, +25 ºC)
+/- 0.5 ppm (DP 3401)
Horizontal Accuracy
<10 meters
Analogue Sensitivity
0.35 uV (12 dB SINAD)
0.22 uV (typical) (12 dB SINAD)
ENVIRONMENTAL SPECIFICATIONS
0.4 uV (20 dB SINAD)
Digital Sensitivity
5% BER: 0.3uV
Opperating Temperature*
-30 ºC / +60 ºC
Intermodulation
65 dB
Storage Temperature
-40 ºC / +85 ºC
Adjacent Channel Selectivity
-60dB @ 12.5 kHz
Temperature Shock
Per MIL -STD
-70 dB @20/25 kHz
Hunidity
Per MIL -STD
Spurios Rejection
70dB
Water Intrusion
EN 60529 - IP57
Rated Audio
500mW
Packaging Test
MIL-STD 810D AND E
Audio Distortion @ Rated Audio
3% (typical)
* With Lilon battery, opperating temperature specification is -10 ºC / +60 ºC.
FM Hum and Noise
-40dB @ 12.5 kHz
With NiMH battery, operation temperature specification is -20 ºC / +60 ºC
-45dB @ 20/25 kHz
Audio Response
+1. -3 dB
Conducted Spurios Emission
-57 dBm
MILITARY STANDARDS
810E
810F
Applicable MIL-STD
Methods
Procedures
Methods
Procedures
Low Pressure
500.3
II
500.4
II
High Temperature
501.3
I/A, II/A1
501.4
I/HOT, II/HOT
Low Temperature
502.3
I/C3, II/C1
502.4
I/C3, II/C1
Temperature Shock
503.3
I/A, 1C3
503.4
I
Solar Radiotion
505.3
I
505.4
I
Rain
506.3
I, II
506.4
I, III
Humidity
507.3
II
507.4
-
Salt Fog
509.3
I
509.4
I
Dust
510.3
I
510.4
I
Vibration
514.4
I/10, II/3
514.5
I/24
Shock
516.4
I, IV
516.5
I, IV